Dear Colleagues,
The media accreditation process has started for FIA ERC Rally Hungary to be held on 5-8 October 2023. Please send your application request to the press office of the ERC race via the accreditation@fiaerc.com email address and you will get the link for registration. Please note that you have to send back the filled-in accreditation form to the ERC Press Office by 20 September, so we recommend you to start the whole process in time.
Please note that only professional journalists' and photographers' application are accepted, and attaching the copy of your press card to the application is required.
We kindly ask you to read this accreditation guide carefully, and note all the terms and conditions, including the attachment of the press card. Only a person above 18 can apply for accreditation.
Application does not mean automatic accreditation to the race.
Press Office reserves the right to refuse / not to accept the application. The confirmation letter on accepting or refusing the application will be sent to the email address given in the filled-in accreditation form. The application arrived after the deadline cannot be considered.
FIA ERC will provide disposable photographer tabard for the race weekend, which can be taken over in the Media Centre after having participated at the compulsory safety briefing to be held by the FIA ERC Safety Delegate in race week, probably on Friday morning (the exact date will follow in due time).
Participation at the safety briefing is compulsory, we cannot provide you with the photographer's tabard, if you miss it. Please note that there is no exemption in this respect.
Filming and making motion pictures at the race are strictly forbidden for accredited media not having granted the additional rights for it by ERC Promoter and/or Rally Hungary.
TV and video companies should also apply for accreditation at ERC Promoter via the following email address: accreditation@fiaerc.com
Accreditation passes can be taken over, only if the accredited person has undersigned first that confirmed and agreed on following the media accreditation rules and safety regulations.
Press Releases and Galleries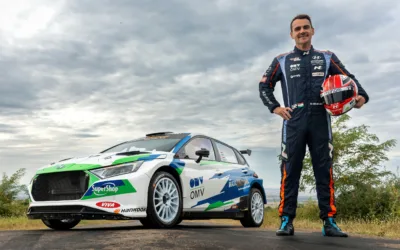 The winner of the 2019 FIA World Touring Car Cup is making his childhood dream come true in Zemplén at the 2023 Rally Hungary.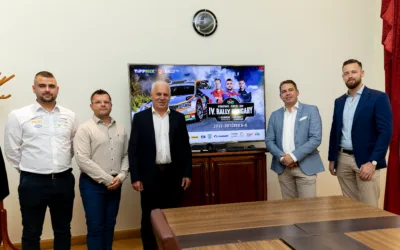 After a one-year hiatus the European Rally Championship field gets together in Hungary for the fourth time now.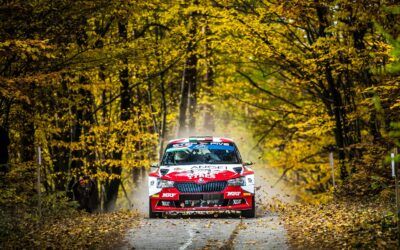 The finale of the 2023 FIA ERC season features a spectacular Superspecial and a downtown stage.