The ERC is made up of three principal categories, ERC (for Rally2 cars), ERC3 (for Rally3 cars) and ERC4 (for Rally4 and Rally5 cars). In addition, Junior ERC is for drivers 27 and under on 1 January 2023 in Rally4 or Rally5 cars using Hankook tyres. 
The FIA European Rally Championship is home to a wide range of machinery from the FIA Rally Cars Pyramid. Think Rally2 to Rally5 but there's more besides. The ERC also follows the FIA Rally Sporting Pyramid, designed to make rallying's route from grassroots to the highest level easier to understand.
FIA Rally Cars Pyramid in short
Like single-seater racing where Formula 1 is at the top of the tree, international rallying uses the same nomenclature. That means Rally5 is the starting point for drivers aiming for the sport's highest level followed by Rally4, Rally3, Rally2 and, ultimately, Rally1, which replaced the World Rally Car category in 2022 as the sport's headlining category. Rally2 Kit, Group N4 and RGT cars are also eligible for the ERC but given their specific characteristics they don't appear on the FIA Rally Cars Pyramid.
FIA Rally Sporting Pyramid in short
The FIA Sporting Pyramid provides a structured path of progression within the ERC and WRC with the route a driver can take as he or she rises up the ranks clearly defined. At the same time, the titles of the various categories within the ERC and WRC are aligned to improve understanding and make the sport easier to follow.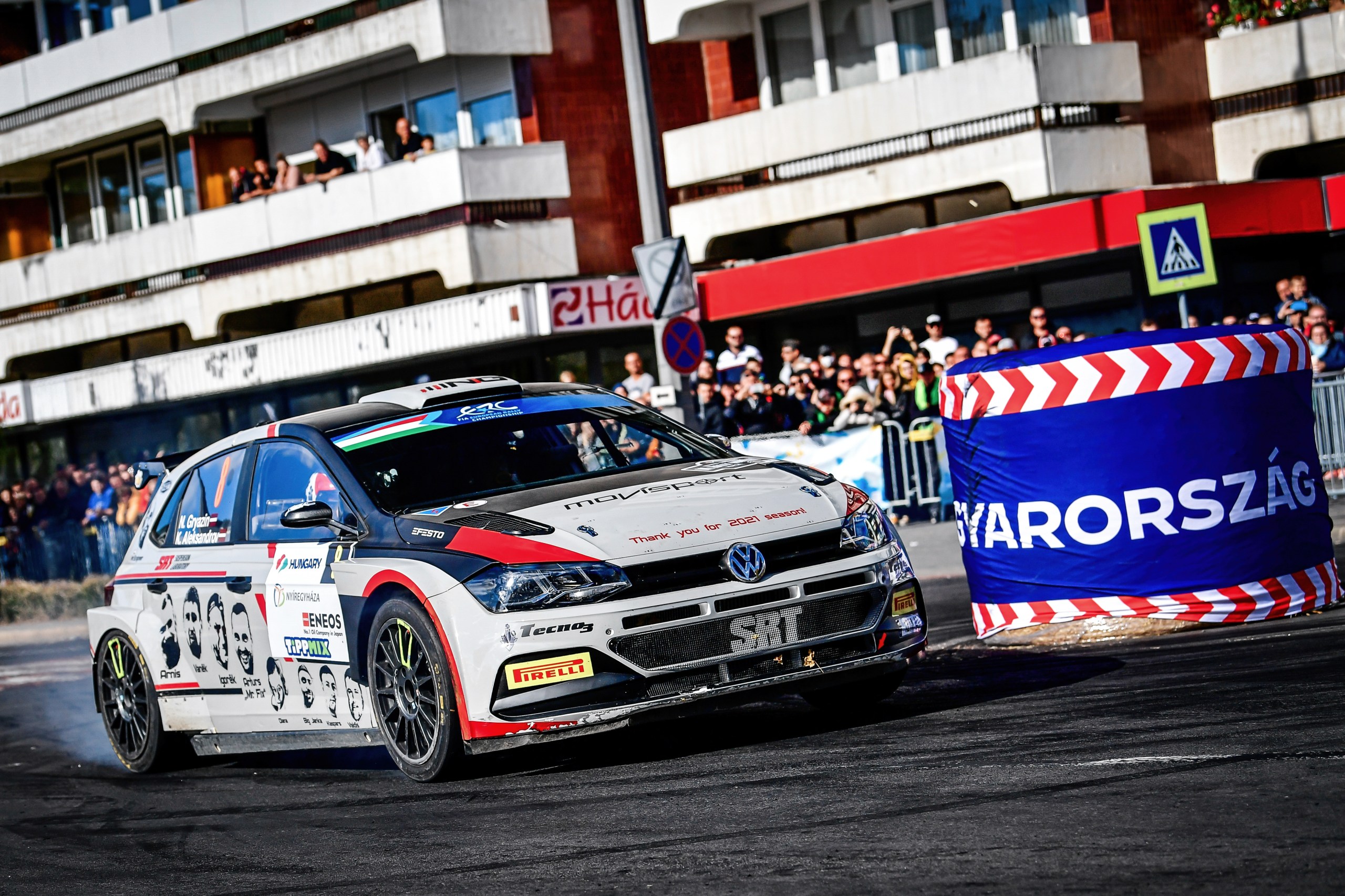 ERC4: The FIA Rally Sporting Pyramid begins with the ERC4 category for drivers competing in Rally4 or Rally5 cars. There's also a Junior class (Junior ERC4) for drivers 27 or under at the start of each season.  
ERC3: From ERC4, a driver progresses to ERC3 for their first taste of four-wheel drive in Rally3 cars.
ERC: At this stage, a driver can continue their pursuit of success and experience in the ERC by stepping up to the ERC category for Rally2 cars, which remains a destination in itself. Or they can switch sideways to WRC3 for Rally3 cars. WRC2 for Rally2 cars is next, with the headlining Rally1 category the ultimate target.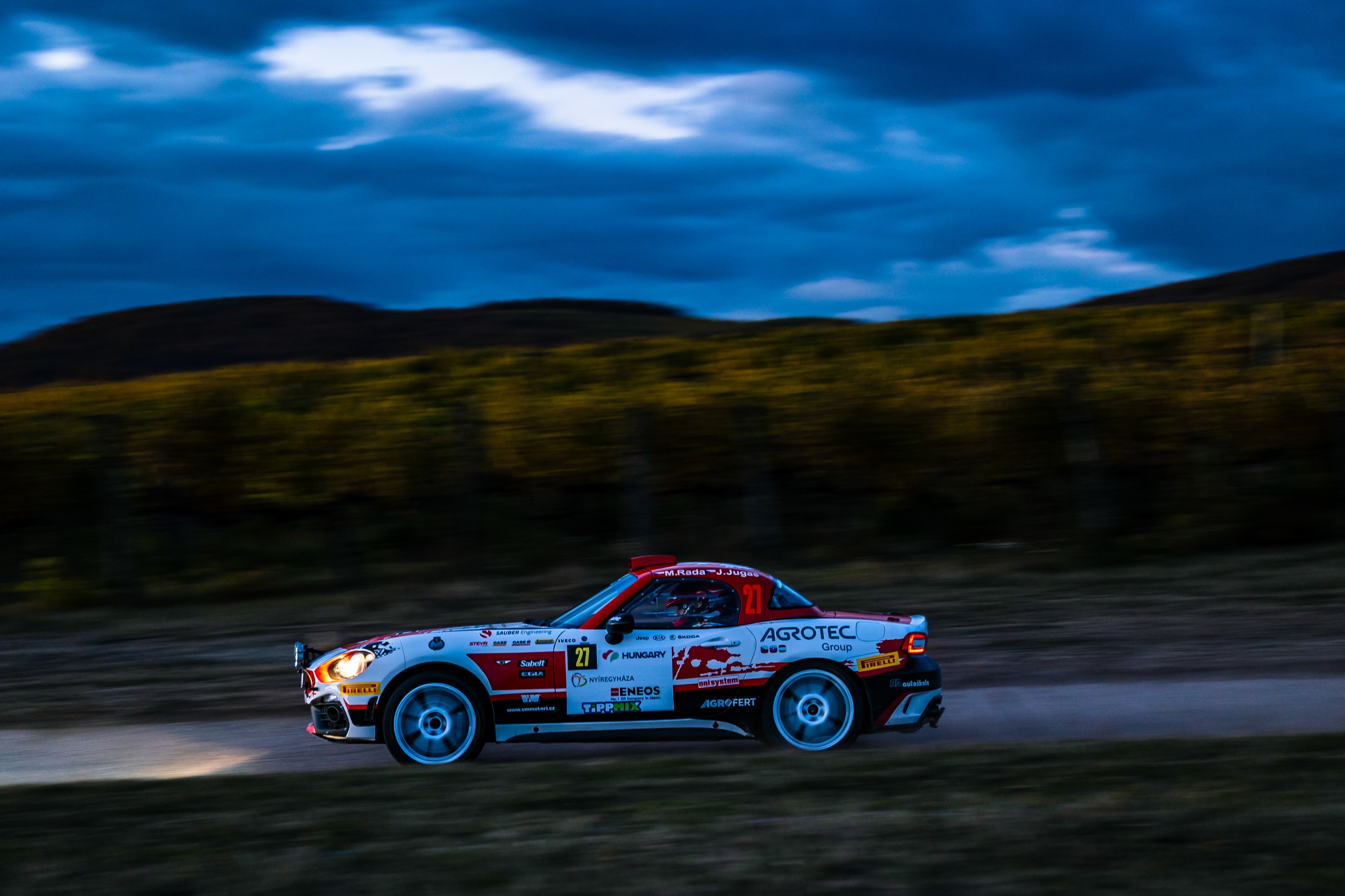 ERC categories in short
FIA ERC4: This is front-wheel-drive hot-hatch rallying at its best with the Ford Fiesta Rally4, Opel Corsa Rally4, Peugeot 208 Rally4 and Renault Clio Rally4 the main players. Competition ready Rally4 cars use naturally-aspirated or turbocharged engines generating around 210bhp and sequential gearboxes. Entry-level Rally5 cars, like the Clio Rally5, are designed to be less technically advanced and more affordable to run.  
FIA Junior ERC: For drivers aged 27 and under on 1 January 2023 in Rally4 and Rally5 cars using Hankook tyres.
FIA ERC3: An accessible route into four-wheel drive, Rally3 cars, of which M-Sport Poland's Ford Fiesta Rally3 was the first to hit the market, although Renault's Clio Rally3 is going through the test and development cycle ahead of a target April homologation. Rally3 cars became faster in 2022 after the size of the turbo restrictor was adjusted by 1mm from 30mm to 31mm, a power rise equivalent of approximately 15hp.
FIA ERC: For FIA-homologated cars conforming to Rally2 (formerly R5) regulations. That means 1.6-litre turbocharged engines, 32mm restrictors to control power (to around 290bhp), fourwheel drive, five-speed gearboxes and price caps to keep design and build expenditure in check. Think Citroën C3 Rally2, Ford Fiesta Rally2, Hyundai i20 N Rally2, Proton Iriz R5, Škoda Fabia Rally2 Evo, Škoda Fabia RS Rally2, Volkswagen Polo GTI R5 and more. Toyota is expected to enter the Rally2 market with its GR Yaris Rally2 from 2024.
FIA ERC Teams: A maximum of three cars can be registered for the purpose of scoring Teams' championship points. A registered team entering more than three cars must nominate its scoring drivers prior to the completion of the administrative checking procedure. If no declaration is made, the team in question will not be eligible for points.