Norbert Michelisz is making his childhood dream come true, with debuting as a rally driver. While as a factory driver of Hyundai Motorsport Customer Racing he is leading the standing of this season's TCR World Tour, spanning four continents, in autumn break he takes the opportunity, and with the support of OMV Hungária Kft., will compete in a Hyundai i20 N Rally2 car in the home round of the European Rally Championship (FIA ERC), to be held in and around the Zemplén Hills in Nyíregyháza from 6-8 October.
Norbert Michelisz, the most successful racing driver of Hungary, King of WTCR in 2019 is about to start in his first ever rally. Michelisz, as a driver of Hyundai Motorsport Customer Racing has only had the chance to get acquainted with rally cars at some shows, and he had only one test before the home round of ERC as a preparation. No matter how experienced driver he is, debut at the European Rally Championship will be a real deep dive for him.
"My first motorsport experiences are connected to rally races around Pécs, I had very vivid childhood memories on Mecsek Rally" Norbert Michelisz said. "I fell in love with racing in rallies, and if I had been asked what type of racing driver I wanted to be, I would have definitely said rally driver. That life brought me to closed circuit racing was mainly due to my sim racing days, that helped me to get here, where I am now. But my affection to rally has remained, and now a childhood dream comes true."
Michelisz is enjoying a great form in his own series, because over halfway through the season, with three rounds to go, he is leading TCR World Tour, and he has a good chance to celebrate another title after being crowned in 2019. Given that rally is a dangerous discipline even within motorsport, he had to weigh the risk.
"I asked myself several times, whether I needed it at all" Michelisz admitted. "I was thinking of it a lot in the past couple of years, and I always convinced myself why the timing was not appropriate. Now I have reached the point where I am more eager to experience it than I am cautious about the risks. There will never be a perfect time, I have to seize the moment. Now I managed to provide the conditions with the support of my sponsors, and I am very grateful to both OMV Hungária and Hyundai."
Michelisz will be driving a Hyundai i20 N Rally2 car in the Nyíregyháza-Zemplén round of the European Championship, where he will compete under special licence from Hyundai Motorsport, which is also competing in the World Rally Championship.
"I do not know the stages, I have tested the car only once around Pécs, which means very little experience" Michelisz explained. "I have analysed many onboard camera footages, I have practised how to write the road book, but even if I prepare day and night, I will know what I have been up to only in the race. Even an experienced rally racer can easily find himself in a difficult situation, so I have to manage the risk particularly well. I think it will be the biggest challenge of my career."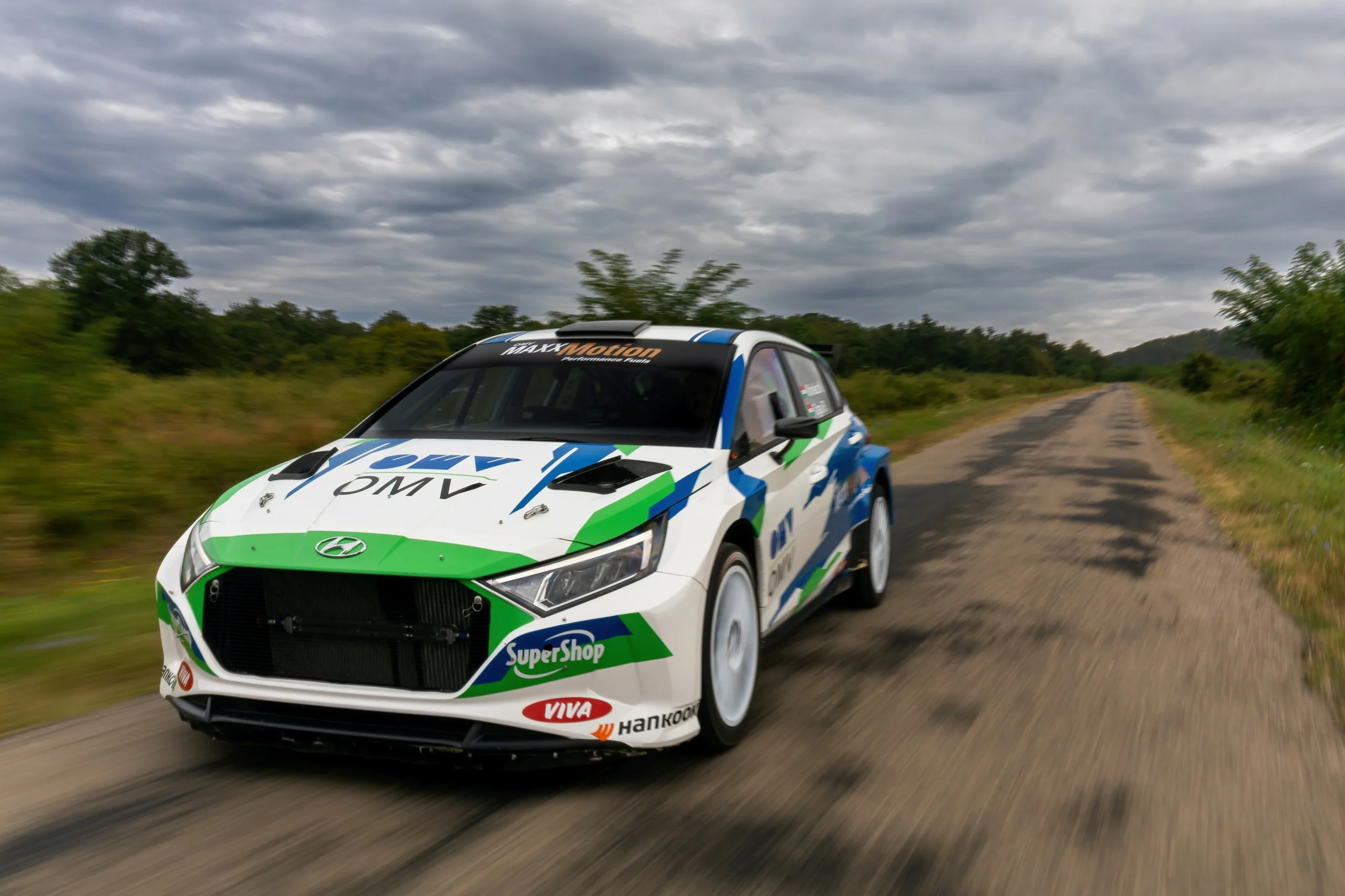 Michelisz has chosen an extremely experienced co-driver, who can compensate his shortcomings of his inexperience. Róbert Tagai has been doing rally since 1994, he has been to and completed Dakar Rally twice, competed in WRC as a co-driver, stepped on the podium in ERC.
"I was in Veszprém Rally, when I got a text message signed by Norbi Michelisz, asking me to talk, if I had some time" Róbert Tagai recalled the story. "First, I thought somebody was making fun of me, because I did not know Norbi personally before. But then I called him, and he told me what he was up to. The stages of Zemplén are great, but difficult, so this race is a huge challenge for the first time, but Norbi is very positive, so am I, and I will help him with all my experiences."
What are the goals for the most successful racing driver of Hungary, who now feels like a newcomer again at the European Rally Championship?
"My goal is to finish the race" Michelisz emphasized. "As of the result, I am not planning anything in advance, because ERC field is very strong. I have nice memories on racing in front of home crowd, but this will be different now from the Hungaroring. I am looking forward to the new experience."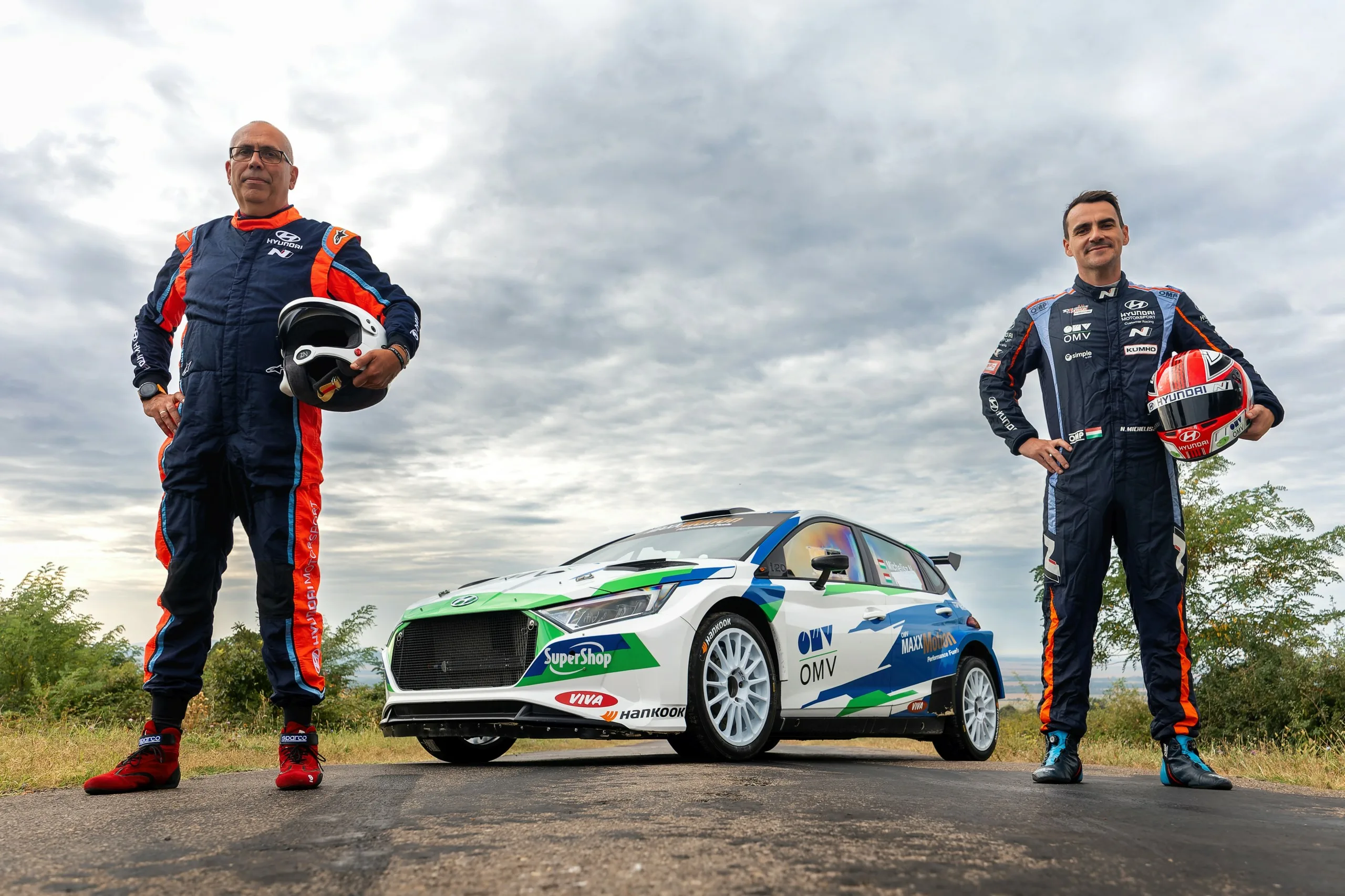 ERC returns to Hungary after a one-year hiatus. with the prestigious event taking place in Nyíregyháza with a spectacular city stage, but the competitors will visit Rabócsiring in Máriapócs for a Super Special stage. The race, to be held on 6-8 October, will conclude the 2023 ERC season, which celebrates its 70th anniversary.
After Rally Hungary Norbert Michelisz, as the championship leader, will continue to prepare for the final three rounds of TCR World Tour, which will be held over the first three weekends of November, two in Australia and one in Macau.
"The rally is a one-time experience, and my main goal continues to be doing my best in my own discipline in the remaining rounds of the season and claim the TCR World Tour title" Michelisz finished.