rally hungary, 6-8 October 2023 
After a year's break, the FIA European Rally Championship returned to Hungary in 2023. The prestigious event was held in and around the Zemplén Hills and Nyíregyháza, between 6 and 8 October. The 2023 event was centred in Nyíregyháza, where a downtown stage was held but the field also visited Rabócsiring in Mariapócs as part of a superspecial stage. The event was the 2023 season finale, which marked the 70th anniversary of the series. There was no shortage of successful drivers in 2023, as the cream of European rallying decided to compete in the Zemplén event, including the eventual winner, Mads Ostberg.
Are you a true rally fan?
Hungarian rally stars explain how to make a rally event safe, enjoyable and environmentally friendly. If you are a true fan, you will not endanger the safety of yourself and the competition, you will not harm nature and you will consume alcohol responsibly!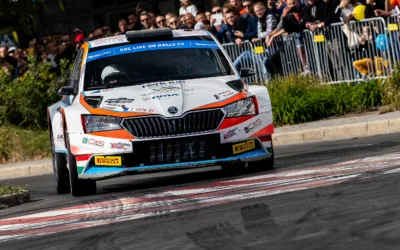 Miklós Csomós, Viktor Bán put in a simply stunning performance on Saturday in Rally Hungary, leading by 22.6 seconds ahead of Mads Ostberg. Ferenc Vincze, who has already won the Hungarian championship title, is having the third podium position. Miklós Csomós has had...